According to the Anxiety and Depression Association of America, Anxiety disorders are the most common mental illness in the U.S., affecting 40 million adults in the United States age 18 and older, or 18% of the population.
Anxiety and big emotions are such a large part of our children's lives these days. Our hunch is that this "invisible disability" has been present for many years; it's just finally getting recognized and acknowledged. There are also many things teachers and parents can do to assist our Littles in better navigating anxiousness and fear including.
Bottom line–Anxiety in Kids is a Thing.
Ask any teacher. Ask any therapist. It's also a thing that can be turned around so kids don't have to hide in their bedrooms all summer because they are feeling too insecure to go anywhere. Honestly, the first thing you need to do, if your child falls into this category, is to let them know they are not alone. As advocates for helping kids to "see themselves in the pages of a book," we've pulled together a list of nine diverse books to help kids deal with anxiety. We hope this brings comfort to your home.
9 Diverse Books for Anxious Kids
But What If by Sue Graves
Daisy's family is moving, and Daisy is very worried. What if she doesn't like her new home? What if her cat runs away? What if her new teacher isn't nice? A conversation with her grandpa helps Daisy learn that many worries don't come true—and if one does, someone will be there to help her solve the problem.
This is a cheerful brightly illustrated story that will help kids understand how their emotions and actions are related—and how they can learn to manage both. At the end of each book, a two-page series of pictures invites kids to tell a story in their own words. A special section for adults suggests discussion questions and ideas for guiding children to talk about their feelings.
Guts by Christine Reynebeau
Though this book is more about intuition, many times anxiety manifests itself in "gut feelings."
For ages 3-9… Henry didn't understand what his mom meant when she said his guts would tell him what to do. Then at recess, his guts help him to make the right decision. This story is about trusting our intuition and reminding ourselves to always trust that gut feeling, even if it doesn't make sense to everyone else. Great books for families to add to their bookshelf. This book takes real-world lessons and makes them fun and palatable. The stories are designed to use strong vocabulary and encourage the start of dialogue with parents and their kids.
Scaredies Away! A Kid's Guide To Overcoming Worry And Anxiety by Stacy Fiorile and Barry McDonagh
Scaredies Away: A Kid's Guide to Overcoming Worry & Anxiety is a breath of fresh air and a sigh of relief for confused parents who are overwhelmed by the complicated books out there that are dull, boring and very confusing. This engaging & interactive self-help book will finally provide you and your child the relief you have been looking for. The ONE technique (instead of 20 outdated techniques!) found only in Scaredies Away is a cognitive-behavioral technique most often used to treat anxiety. Scaredies Away truly has it all—a fun-filled fiction story with brilliant colorful illustrations to keep your child engaged- not bored, a phenomenal parent information and guidance section which is an integral part of the book, a colorful and fun goal sheet, and a FREE code to download the book on audio for a soothing evening listen or read along.
My Magic Breath: Finding Calm Through Mindful Breathing,
This book is another amazing resource. MY MAGIC BREATH is an interactive picture book for our youngest citizens to help them begin learning the very basic principles of mindfulness. It addresses the fact that even our littles experience stress and anxiety, but that they can learn to regulate their emotions and calm their minds. With a read-along-breathe-along element, this new book provides prompts to inspire conversation between parents, educators, and our children of how they're feeling and coping – a useful resource at home and in the classroom.
Mindfulness for Kids: 30 Fun Activities to Stay Calm, Happy, and In Control 
Homework horrors, chores, and not-so-friendly friends―that's enough to make any kid's brain hurt. The secret to staying cool is easy: it's called mindfulness―and this Mindfulness for kids gives them fun activities to practice it on their own.
This gorgeous picture book may have been written kids young readers in mind, but it's really a book for people of all ages that is intended to inspire the practice of mindfulness, to raise awareness of our interconnection with all living beings, and to remind us all that the Earth is our friend. The whimsical story in this beautiful and vibrant picture book is that we all need to be reminded of the many blessings of mindfulness, wonder, and kindness. Available in English and Spanish.
Gorilla Thumps and Bear Hugs: A Tapping Solution Children's Story by Alex Ortner
Tapping is an extraordinarily simple technique and can be learned by anyone in minutes. This amazing solution has taught to kids who are suffering from everything from traumatic events to extreme poverty in third world countries with positive results. In this book, parents will learn about the scientifically proven technique commonly known as "Tapping" and how they can use it for both themselves and their child to overcome stress, anxiety, negative emotions, and much more.
Kids will love the fun descriptions and illustrations for each point, such as the Super Eagle Eye Point, Lion Cry Point, Dragon Fire Point, Wolf Point, and more. Your child will be having a blast as they howl, hug, thump on their chest, act like a monkey, and more . . . all while learning how they can use Tapping to help themselves in real life!
Annabel dreams of one day being a scientist, but teasing from other kids at school has hurt her confidence and left her feeling sad and alone. Join her as she learns how to use the Magical Tapping Technique to quickly release her sadness and regain her confidence. 
Learn more about the Ortners and the Tapping Solution on their website.
I like Myself by Karen Beaumont
Another thing that anxious kids struggle with is a positive self-image. I Like Myself is a high-energy picture book that is filled with imagination. It is also an ode to self-esteem and encouraging kids to appreciate everything about themselves–inside and out. The book does a wonderful job of encouraging any child to accept him/herself just the way God made them. It is a great self-esteem booster and encourages children to think positive thoughts about themselves! I Messy hair? Beaver breath? So what Here's a little girl who knows what really matters. Silly and serious at the same time, Karen Beaumont's joyous rhyming text and David Catrow's wild illustrations unite in a book that is sassy, soulful–and straight from the heart.
Anxious kids sometimes have trouble "powering down" for the day at bedtime. Breathe Into My Dreams is a Mindful Breathing Children's Book. Let the wind of your breath help put you to rest. Follow your breath around the world, and visit snowy mountains, warm beaches, a calm desert,  whimsical windmills, and the big city.  Kids can read along as they breathe along with this magical bedtime story.
Tips to Keep in Mind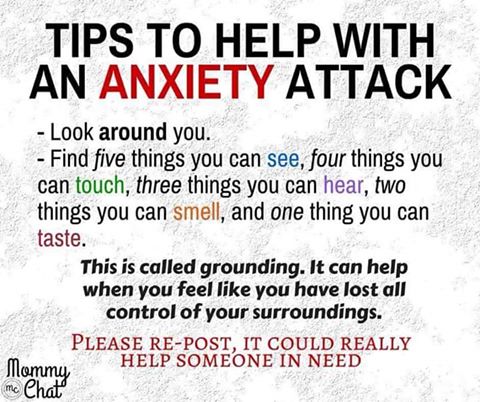 Anxiety Resources: Turn Around Anxiety
---
Need marketing help for your multicultural children's or YA book? We can help!

The
MulticulturalChildren's Book Day
Sponsored Post Package

as a way to leverage our robust social media and a strong following.
Multicultural Children's Book Day Sponsored Post Package
2019 Sponsored Post Examples
Tim J. Myers and Yao Bai and the Egg Pirates
Dorje the Yak by Caryn Hartman 
La Frontera: El Viaje Con Papa / My Journey With Papa by Deborah Mills and Alfredo Alva 
Celebrating an Orthodox Christian Easter with Catherine's Pascha
One of our Multicultural Children's Book Day team members will create a custom blog post of 400-500 words. This will be published on the Multicultural Children's Book Day blog. The post will include photos as well as a nofollow link (per Google's rules) to the author, brand or publisher.
After publishing, the post will be shared and promoted one time across Multicultural Children's Book Day's social media: Facebook, Twitter, Instagram, and Pinterest. Additional social media sharing by Jump Into a Book and PragmaticMom's social media channels means that this post will reach more than *260,000 followers!* One of the FB or IG posts will also be boosted one time for $25, which is included in the fee. Book reviews require a sample of the product to be provided to our team prior to writing the honest review.
***Our Sponsored Post options are only available from February to September of any given year***
New to 2019!
Once created, your Sponsored Post will be shared and promoted 2X to MCBD's social media channels (Instagram, Facebook, and Pinterest) and including 4 tweets on Twitter (an increase from last year).
MCBD will also use their Tailwind Program to post your Pinnable image to at least three pinning groups (including the HUGE Multicultural Books for Kids Board with over 16,000 followers).  For even more sharing juice, we will include it in SmartLoop (an option on Tailwind that automatically schedules certain Pins in a continuous loop into the future).
View the full details of the Sponsored Post Package by downloading the Kit HERE
**Payment must be made in full via PayPal before Campaign can begin.
****The Multicultural Children's Book Day Sponsored Post Package does not promise or guarantee book sales.
Our Sponsored Post options are only available from February to September of any given year***
Go here for more information on the benefits of an MCBD Sponsored Post for authors and publishers.
---
Join our mailing list and stay in the loop!